Save money on endlessly obsolete printed sales catalogues and cut back on time-consuming desktop publishing.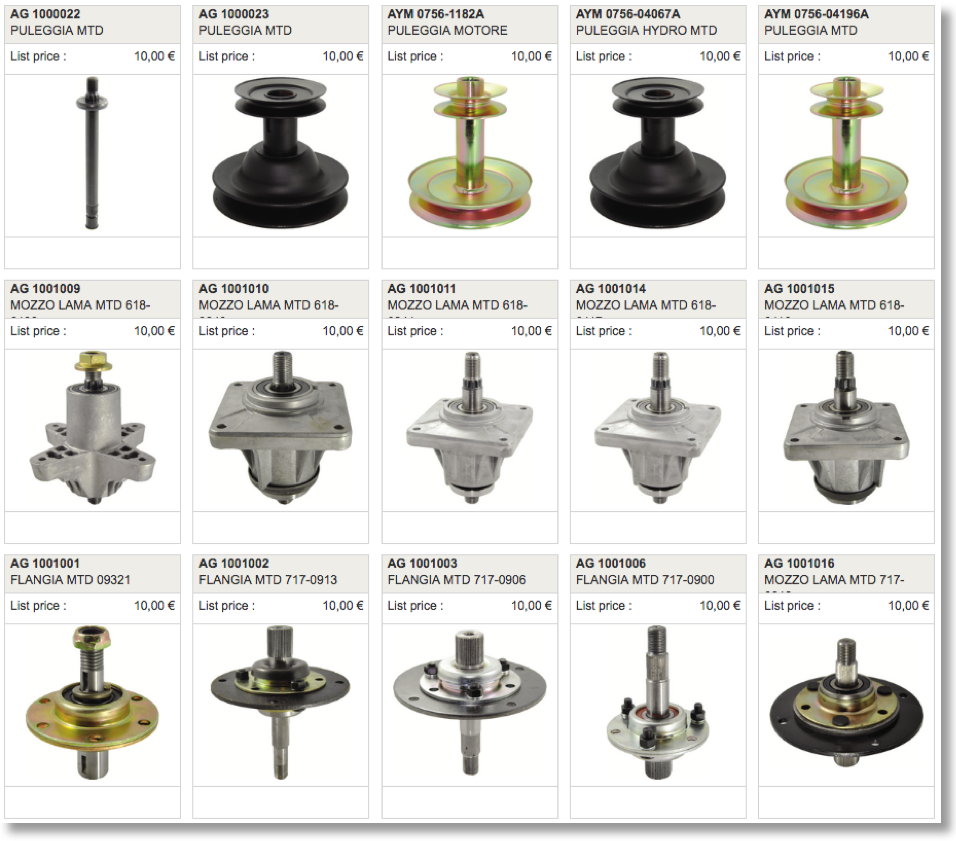 Companies producing and managing "hard copy" sales catalogues are all too aware of the time required to keep them updated and the impact these printed catalogues have on budgets.
The richer the catalogue, the greater the headache!
Database publishing, not desktop publishing
Thanks to eVision's new Sales Catalogue Creator, interactive digital sales catalogues may now be created automatically and with incredible ease.
Sales items (products, accessories or parts) are managed within eVision's database, where they may be organised into logical groups. With just a few simple clicks they are then optimised for online viewing, published on eVision's B2B portal and activated for e-Commerce.
Outdated catalogues will quickly become a problem of the past as updates, additions, deletions and modifications to the eVision database will automatically be reflected in the published online catalogue.
Dynamic
pages
Pages created with Sales Catalogue Creator are dynamic, not static. This means no time is wasted during the catalogue creation process worrying about page layouts or the end-user viewing experience. Page and item layouts will adjust and realign automatically for optimal viewing based on the screen size.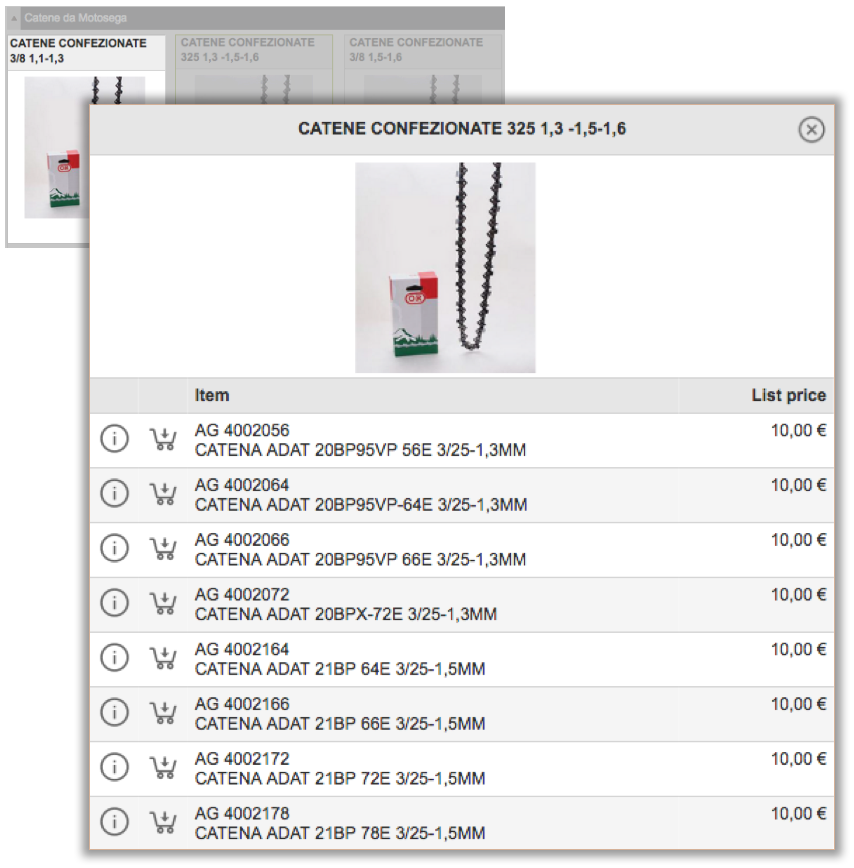 Purchase options
Products often have additional purchase options. For example, an item of clothing may be offered in several sizes. There is no value in cluttering the interface by displaying each variation as a separate item, so Sales Catalogue Creator manages these options through a dialogue box, making for a cleaner and more intuitive end-user browsing experience.
Seamless integration
Sales Catalogue Creator is a highly flexible tool and integrates perfectly with eVision's existing product suite.
While catalogue-based companies may use this module to publish standalone sales catalogues, existing eVision customers now have the option to integrate any number of sales catalogues within their existing eVision catalogue environment.